It all started as a work of love. A love for robotics. As if patiently teaching your toddler how to pick up round pegs and fit them into round holes, Tom Galluzzo, founder and CEO of IAM Robotics, found himself at Carnegie Mellon's famed National Robotics Engineering Center teaching robots with arms, hands and eyes to look for and find objects, pick them up and move them from point A to point B. All of this autonomously, without adult supervision.
While at NREC, Tom was working alongside some 150 robotics research engineers in the aforementioned project for DARPA (Defense Advanced Research Project Agency) who do all the research for the DoD. "We worked there for three or four years and got a lot of confidence in our progress. We figured there's gotta be some low hanging fruit in industry where autonomous manipulation can be really interesting technology and have applications for some industry problems." And it would be an Amazon acquisition that would give him the final push. Around 2012 they bought out a company called Kiva Systems (now Amazon Robotics), a warehouse robotics company for almost $800 million. "Wow, this was huge in robotics! So we started looking into ecommerce and warehousing and talking with warehousing operators and fulfillment centers and CEOs of logistics companies. They said 'if you guys can build a robot that could drive around my warehouse and find objects and pick them up and collect them to get ready for shipping, that would be a no-brainer for us because that's a huge labor sink. We can't find enough people to do that kind of work, especially on the third shift.'"
This was the Eureka moment for the business opportunity. "Having a robot that could do that would be really amazing. We looked at some business cases, we looked at costs, what the robot would need to do, and we started pitching some folks in 2013. We approached Innovation Works, one of the local seed organizations, and they gave us some funding. It took six months of pitching but we eventually proved to them that we had enough of a business case and interest from the market and they gave us funding to build a prototype robot. So we did, and that was the start of IAM Robotics."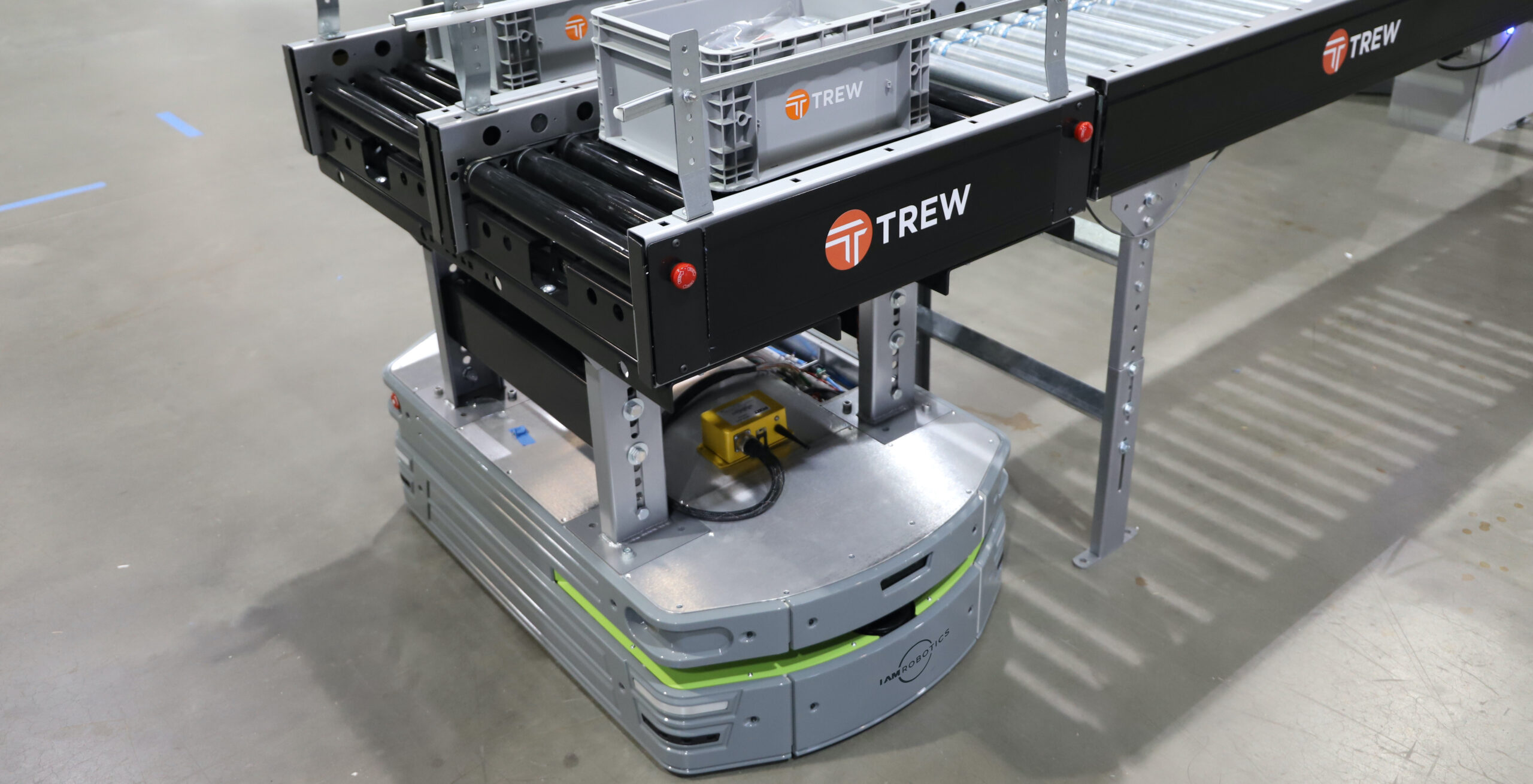 The robotics market is still relatively young. Market size estimates vary widely in the tens of billion dollars depending on the source as do growth projections in the double-digit CAGR range, but what is clear is that it has gotten big and will be getting a lot bigger. IAM Robotics is in the materials handling segment, one of the fastest growing areas. These machines often replace older equipment like static conveyor belts with the benefit of mobility, flexibility and lower costs. "For a lot of the work we're doing right now, robots are not doing the work of people, they're doing the work of conveyor systems. Customers are looking to augment their conveyor systems to have more flexible operations. They don't want to install this big conveyor in the warehouse and that's why they come to us; they're looking for mobile robots that can replace that conveyor so they can have more open floor space and lower maintenance and installation costs. Rarely do we see a case where a company is going to take a purely manual moving process and augment it with robots, it's more about looking to replace their existing conveyor lines or building a new facility and they need to move objects from point A to point B on a regular basis. And sometimes they don't want to have to do it with people so they look at robots to be able to transport the goods."
Tom and Co. are busy with new game-changing products and strategic partnerships; this week they introduced their new flagship product, Bolt, an autonomous mobile robot that offers unparalleled flexibility, safety and power designed to retrofit custom tops and equipped with 360 vision and high-power swap batteries. And in late March the company announced a partnership with Tompkins Robotics in an effort to deliver human-free automated sortation. Standard sortation systems require humans to sort items, this new xChange system completely automates the order fulfillment exit process reducing costs and labor requirements.
There are a lot of competitors in this market, about fifty mobile robot companies worldwide, and they're all gaining traction because there's a huge number of incumbent warehouse automation companies that are used to selling conveyor or fixed robot arms and they have no experience or skills set in autonomous robots. So they're relying on the new technology from startups to be able to help provide customers with the flexibility and the solutions that the robots are bringing to market. "Customers are just dying to get their hands on autonomous robots because of their flexibility, because they can't find enough people, because it offers a quicker solution to automate them than conveyor systems."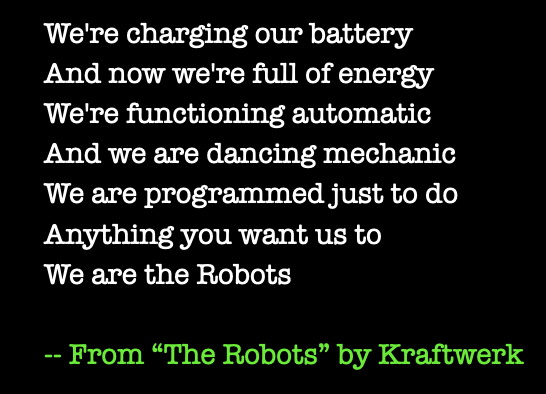 Today IAM Robotics employs 70 people and is expected to hire another 30 by year end. An internship program brings a lot of strong, smart engineers from CMU and other schools across the country to feed a pipeline of future hires. Tom feels fortunate about the talent pool in town across disciplines and is pleased to see that progress is being made in bringing commercialization talent away from New York and Silicon Valley. "The capital influx in town has helped with the big bucks coming into the driverless car companies and they're able to recruit some real commercial talent."
Tom was born and raised in Buffalo, NY, moved to Florida to attend college and grad school and landed his first robotics job at Harris in that state. There he joined a number of industry groups, where he met his wife, who was working at the Penn State Electro Optics Center. "We met and eventually got married and we wanted to have kids and be closer to family. I'm in robotics and Carnegie Mellon and Pittsburgh had been reinventing themselves in the world of robotics, so I thought there's tons of great opportunities in robotics in Pittsburgh." He reached out to some friends at CMU and eventually got the job at NREC "an amazing and unbelievable place to work. I learned so much from so many talented people. And that's how I ended up in Pittsburgh; my wife's from the area, we got married and it really allowed me to continue to grow my career in robotics."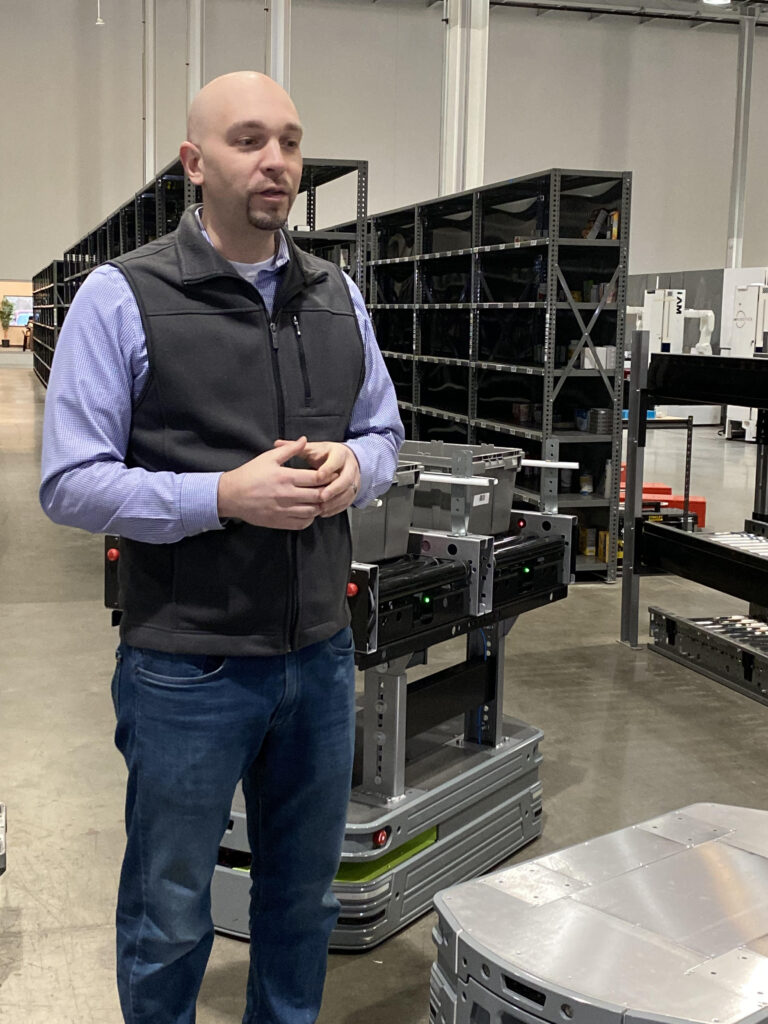 But there's a big leap between growing your career in robotics in Pittsburgh and launching your own company here. "The pluses are very clear: great quality of life, great accessibility to talent and resources, easy to get around geographically, cost is reasonable, salaries are reasonable. From all those perspectives, very good and second to none! I would say we've done a lot better on access to seed capital in town, but there's just no comparison for Pittsburgh to, say Silicon Valley or Boston. On the positive front I've seen certain investors that have strategically decided that they're going to focus more on Pittsburgh because of those factors and it's less competitive to find deals, but that's still a minority."
On a personal front, Tom loves the secret treasures this city keeps surprising us with. "There are so many hidden gems in this town and you're always discovering something new. Some new place to eat, some new park, some new place to shop that you've never heard of before. Everyone seems to know about it but it took me like a year and a half," he laughs. "It would be great to know about those things faster in a centralized place." And what is his favorite hidden gem? "My wife and I love sushi and we've searched around for many years for the best sushi restaurant in Pittsburgh, and by far I have to say that Slippery Mermaid in Sewickley is amazing. They fly the fish fresh every week and the quality was really high, we were impressed. If you're a sushi fan there's actually really good sushi in Pittsburgh at Slippery Mermaid." Nuff said, we're adding it to our Pitt Stops.
Upon concluding our conversation, we couldn't help but ask Tom, a Buffalo native who started a new life in town, is he a Bills fan or a Steelers fan? "I share my time between the Bills and the Steelers, I'm very happy for the Bills when they win and I'm happy for the Steelers when they win. And if they play each other I'm like meh… whatever."