Autonomous vehicles have been the talk of the town for many years now, the "town" being Pittsburgh, given the concentration of autonomous robotics development in this city. Driverless cars, cabs and trucks have been cruising local streets and across highways all over the country in the pursuit of a safer and more efficient future in transportation and delivery. But there is a Pittsburgh native company, Near Earth Autonomy (NEA), that is taking this very concept to the skies.
Robotics is in Pittsburgh's DNA, and one of the people responsible for this is Near Earth Autonomy co-founder and CEO, Sanjiv Singh. Sanjiv moved to Pittsburgh in the pre-Web era, specifically in 1985, at a time when robotics as we know it today was in its infancy. Back then he was introduced to robotics guru Red Whittaker, who offered him a job at Carnegie Mellon University's Robotics Institute in what became the very first self-driving car project.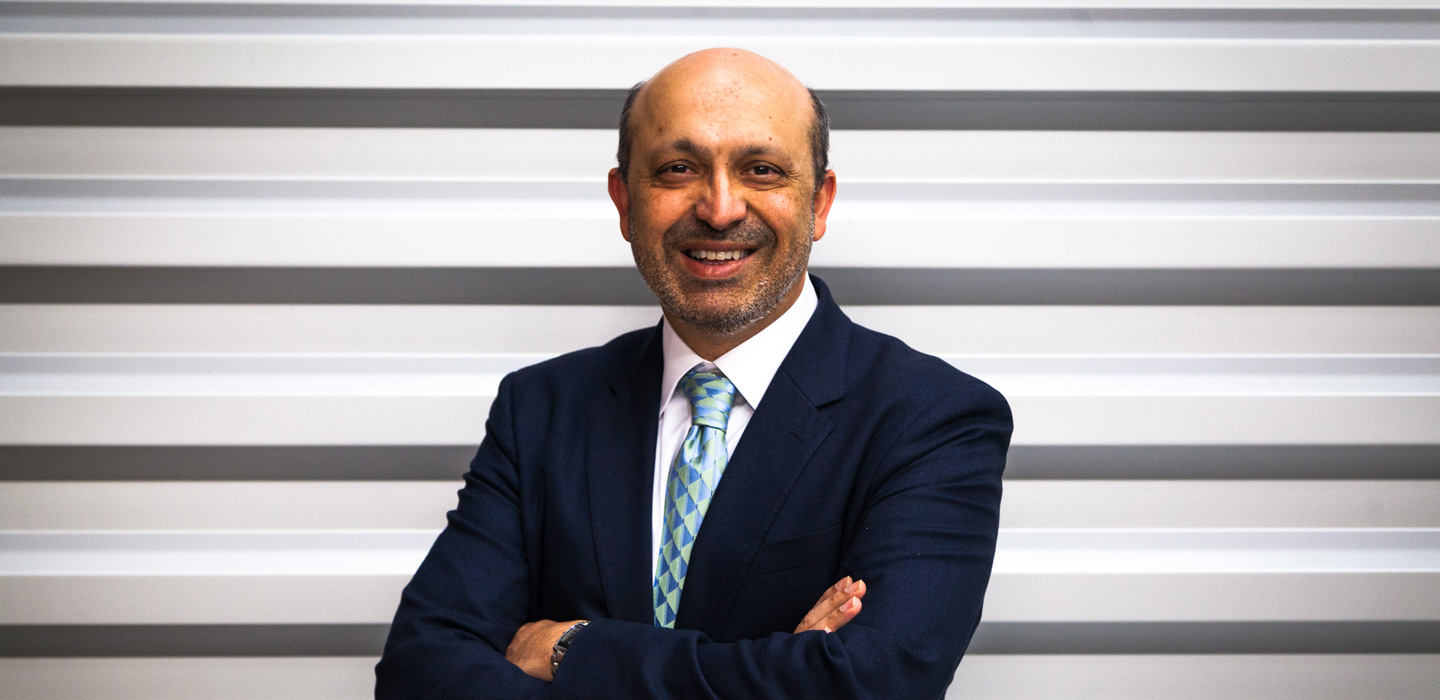 Ten years later Sanjiv had obtained his PhD in robotics from CMU and was now part of the faculty at the Robotics Institute. Fast forward to around 2012, and Sanjiv had co-founded Near Earth Autonomy, the company building the present and future of autonomous flying. 
Autonomous flying is yet another player in what's called field robotics, which relates to robotics in largely uncontrolled environments. Unlike a warehouse, a living room or a hospital, field robotics are in uncontrolled habitats, subject to influences outside the robot's control such as weather, pedestrians, traffic, light conditions, emergency landing surfaces, etc. The challenges in field robotics are much larger because a robot needs to identify objects that may interfere with its course, classify what these objects are – e.g. a person, a cyclist, a mailbox or a drone – whether the object is moving and if so in which direction and at what speed. "The complexity of field robotics scales with how much or little structure there is," adds Sanjiv. "The environmental conditions also make a big difference. Imagine a self-driving car where one day it sees the lines of the road and the next day it's all covered by snow and you don't see any lines or markers. The more environmental change you have the harder the problem becomes."
One would expect the complexity to intensify with flying vehicles. But Sanjiv sees it differently. "The problems in many cases get better. When you're flying, you have a three-dimensional problem, there's a lot more room to maneuver. And the sky is sparsely populated. If you get 300 feett above ground level, the amount of stuff that's up there is 0.01% of the space up there." Jokingly, he adds "it's really hard to hit something up there even if you try." In addition, it turns out most self-flying vehicles land in extremely structured environments, like a heliport or the roof of a warehouse. 
However, it's not all good news. Sanjiv is quick to point out that "gravity is not your friend; it makes the energetics very difficult. Plus smaller self-flying vehicles can be seriously affected by turbulence and winds, effectively reducing its progress; if the vehicle is moving at 50 miles an hour and you have a 50-mile-an-hour wind in the opposite direction the object is going nowhere."
So what are the business motivators to develop such challenging technology? One of the key drivers is transportation – whether it's cargo or people. Within these, there are two branches, one is the military, with very clear needs and large scale projects; this is clearly an area of focus for NEA. The other is the commercial side, which is surrounded by regulatory and liability issues. "Many things can fail with a self-driving vehicle," claims Sanjiv. "Not just autonomy, but a motor, a sensor or the power supply can fail. The way a large aircraft works around this is with redundancy, but that gets very expensive for smaller vehicles."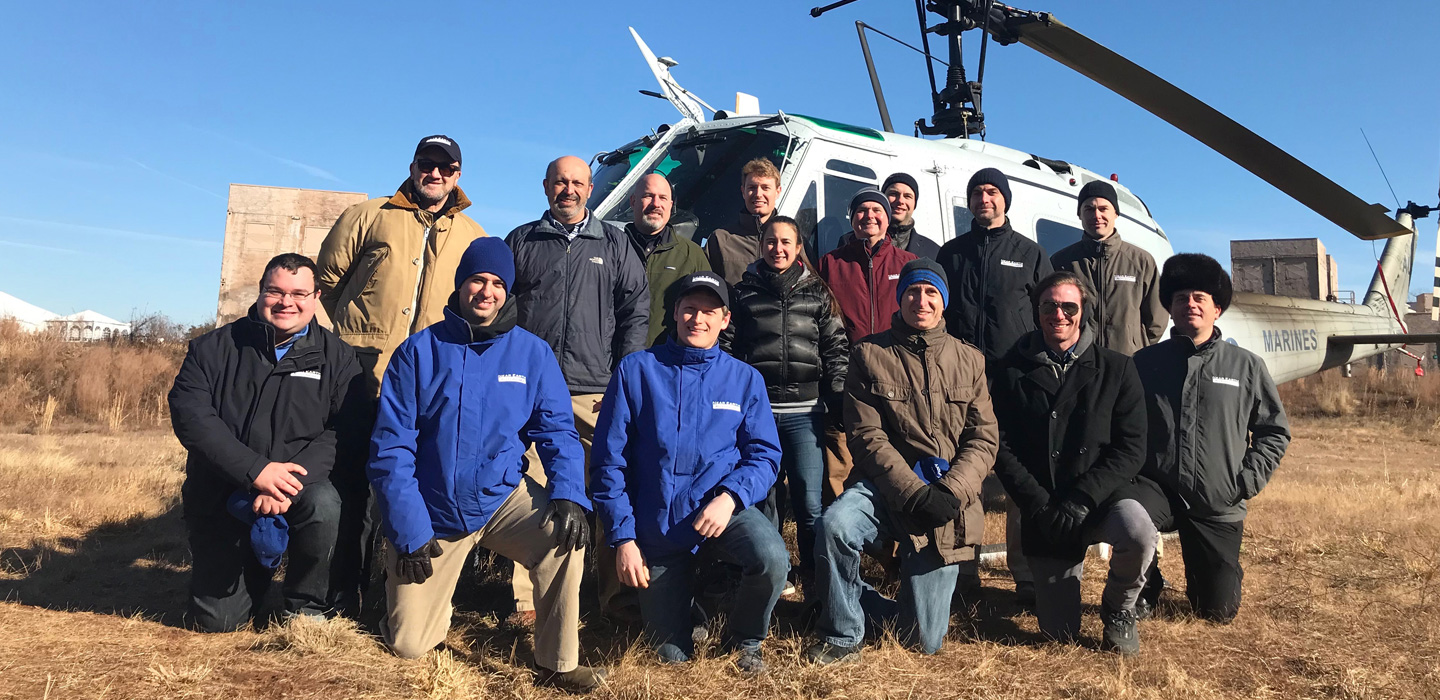 Sanjiv explains that "the reason why drones are so popular is because they are low cost, but precisely because they are low cost they have a high incidence of single string failures. They cannot be as reliable as commercial aviation is. From a regulatory point of view the FAA is trying to figure out what is acceptable, as they have a responsibility to keep the sky safe and also the people on the ground safe because you can't have these objects fall into dense urban areas. This is what is limiting the adoption rate on the commercial side."
As for NEA, Sanjiv points out that "we're trying to find use cases that meet three requirements: they are feasible, desirable and economically viable. The market for flying taxis and drone deliveries is not a real market today. It's a conceptual market, but it doesn't exist today. When I came to Pittsburgh in 1985, the first question people asked me was 'how soon before these robots are commonplace?' It's been 35 years since and we're starting to see robots like Roombas or security robots proliferate. The question is when is this next generation of use cases going to be developed?"
There's yet another application for autonomous flying vehicles, which is what is called the inspection area. It's about getting data you cannot get from the ground, data about tunnels, storage vessels, or about any kind of high-value asset that needs to be inspected regularly. The FAA allows this today and the liability is manageable.
"There's no end to the kinds of things we can do even beyond line of sight that may not be in the national air space," continues Sanjiv. "We may be able to fight forest fires with a fleet of helicopters. Manned versions of K-Max helicopters are fighting fires today. We're looking to use the K-Max for moving cargo. When you want to move a few thousand pounds, how do you move it? K-Max is one part of that answer, especially if you want to think about maritime environments like from islands or from ship to shore." NEA recently signed a deal with Kaman to develop autonomous systems for their K-Max helicopters, which can lift payloads of up to 6,000 lbs.
Sanjiv continues on a roll… "The other thing we can do is disaster relief. You don't want people to go to hazardous places, you want to send robots there. When I came to CMU we were building robots to go into Three Mile Island to do the investigations. You can send people in to bring in wall samples with radiation or you can build a robot to do it."
The sky being in this case literally the limit, we asked Sanjiv about outer space. "There is an intersection between what we do and the space world, called EDL (Entry Descent and Landing) which is the last part of a vehicle that needs to land on some surface. The velocity and approach angles are somewhat different, but it's the same function. So if you have a vehicle that's flying autonomously, in an emergency situation it has to be prepared to land somewhere. It has to have a plan for a secondary or tertiary landing site. If that place is not controlled it has to have the intelligence to tell 'is that a good place to land?' or move over a bit, or find a better place."
Near Earth Autonomy is yet another great story of a Pittsburgh company in a transformative industry that is quite literally changing the way we work and live. NEA is a Carnegie Mellon spinoff, so it was founded in Pittsburgh. Surely there's plenty of opportunity and talent in plenty of other US cities. We asked Sanjiv, beyond the robotics local talent, why stay in Pittsburgh, and this is what he had to say: "If you look at some of the urban centers, it's easy to find talent but it's high-cost. If you look at some of the low-cost areas it's very inexpensive but there's nobody there. Pittsburgh is a sweet spot between the two extremes. All the basic infrastructure is here – excellent schooling, excellent medical facilities, excellent cultural offering and low cost of housing. There's a quality of life thing about Pittsburgh that makes it very attractive."
Sanjiv continues, "there's another thing about Pittsburgh that is harder to explain. At CMU and Pittsburgh in general, there has been a sense of a culture to help each other. When you want something from the community, when you want to do some testing, generally the answer is "yes." When I was with a previous startup, Sensible Machines, and we were building autonomous mowers and looking for places to test our mowers, we called Heinz Field and said 'we have a mower that drives itself, can we bring it to mow your grass?' and the answer was 'OK, fine.' Same thing at Fox Chapell Golf Club. There's an entrepreneurial, collaborative can-do attitude."
Pittsburgh can sometimes present a challenge for growing companies looking to hire top talent fast. We asked Sanjiv about his thoughts on this. "Availability of talent, in the early stages it was a big deal for us, now it's not. Where we have a challenge is in getting senior entrepreneurs; people who have had several exits, there are few of those here. We're now about 100 people and we need more senior people who can think in a more rigorous way and think about the business end of things, and that is hard. Especially people with startup experience. We're starting to see a pool of such people growing because of more startups, but in general that has been an issue."
About his own personal experience living in town, Sanjiv seems quite at home here… "Living in Pittsburgh feels like wearing a really comfortable pair of jeans. It's a tight knit community, people help each other. It's a very cosmopolitan, highly educated community. It's not like you're living between mansions, there are lots of young people that have moved here." He goes on to describe some of those funny random acts of kindness that characterizes Pittsburgh. "There's a street in Shadyside that in Halloween has a bit of a mob scene with kids in costumes trick or treating. If you're an adult, they'll hand you a beer, or a hot dog, or say 'hey here's a brandy that we made, would you like some brandy?' I mean who does that?"
To wrap up, we asked Sanjiv to share a secret or favorite spot in town… "My wife used to live in Mt. Washington, to watch July 4th from a living room in Mt. Washington, and see the fireworks at eye level, that was an extraordinary lifetime experience." Let's hope he can keep the flying bots far enough from those…